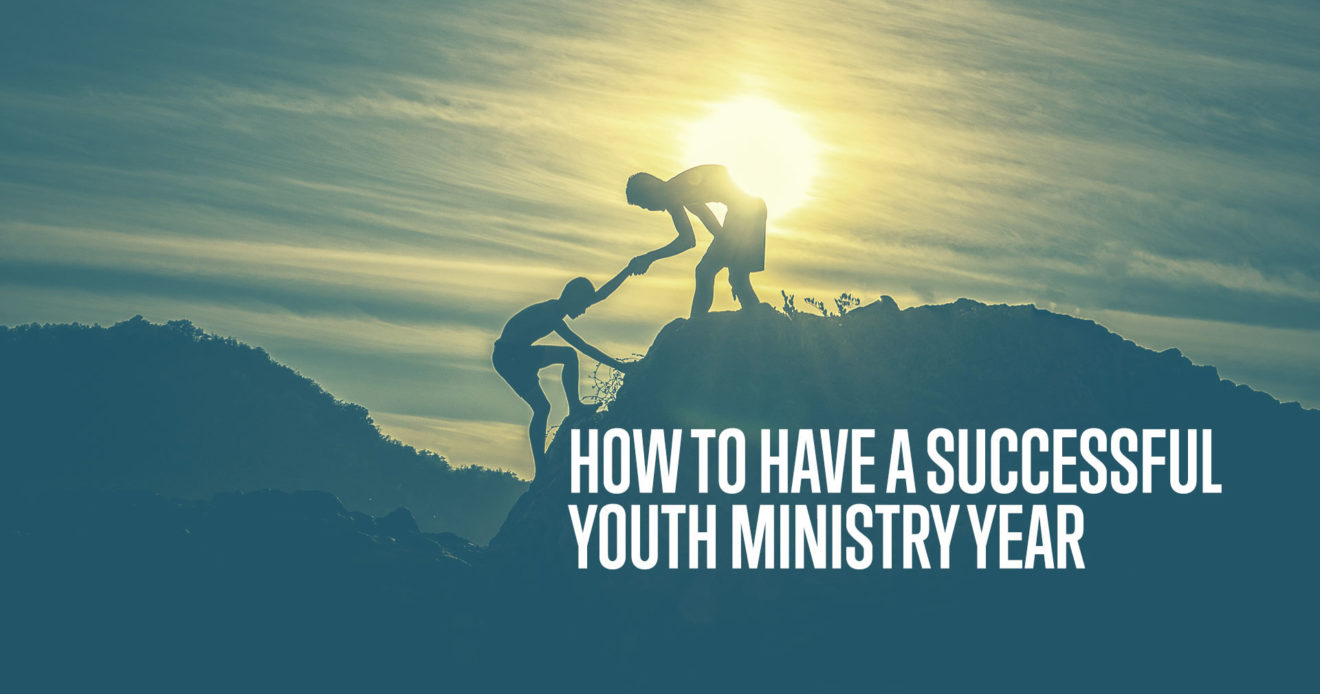 ---
How To Have a Successful Youth Ministry Year
---
Ready or not fall is coming. Ready or not the freshmen are coming. In some ways it is exciting. New faces, new opportunities, new students to lean into and shape into the people God made them to be—in other ways terrifying. Not just for you, but for them. Imagine that introverted kid you saw walk into youth group early last year. Quiet, unsure, maybe slightly disadvantaged socially. There is a lot going on, so although you noticed, maybe even found someone to help, the sheer number of students and responsibilities on your plate, you simply lost track.

No judgment. We have all been there. And will no doubt be there again.
But depending on what your high school experience was, you may (or may not) realize what could be going on inside the mind of a freshman walking into high school youth group for the first time. But what if we could have a much better idea? What if we could launch our fall programs expecting them…awkwardness and all?
Think about this for a moment. The freshman that walk into youth group this fall will feel intimated, hopeful, uncertain, overconfident, arrogant, and humiliated. The list of emotions seems endless. But with some intentionality and planning, you can make your ministry a place where their fragile minds and emotions feel free to explore, be real, and be formed in Christ-likeness more and more each week. Each is incredibly practical and more importantly, doable…immediately.
Develop and assign senior student leaders to casually greet the freshman for the first few weeks. But don't let it end there. Take the initial meet and greet a step further and help develop a mentoring relationship whenever and wherever possible. As you invest into your older students, you need to give them the opportunity to invest in others. This is what disciple making is all about. But don't just hand off and forget. This is still your flock, and the shepherding of these young students is still your responsibility.
Avoid the intimidating games. Games are great. Not only are they loads of fun, but they also serve as a simple way to connect with students on a different plane and create a healthy community. Playing together builds a bond, it builds teamwork, and it builds trust. You should use it to your advantage every chance you get. However, the wrong game at the wrong time will not only have the wrong impact but will have the reverse effect. It could easily divide a community.
Imagine putting a bunch of non-athletic freshman in an opening night dodgeball tournament. That is the last time you are going to see them. Or a game that opens students up to be embarrassed before any trust is built. Plenty of students will have had a blast at the end of the night, but a few might never return.
Immediately value and validate their opinion in small group settings. This doesn't mean everyone else in the group (including you) has to agree with them. Take the time to ask them directly for their thoughts. Additionally, encourage your junior and senior students to support and encourage the younger classmates as well. Students being noticed and validated by their peers is an incredible force. And in the right environments, can be a great tool in the steps toward discipleship.
Freshmen often feel the need to reinvent or prove themselves—who are they and where will they fit in? This new year, for many of them, it is a fresh start and a chance to be someone different. But this new chance is filled with the pressure of figuring out where they belong in high school. Make sure your group is one where they can connect immediately and feel like they can just be who God created them to be.
Here is the thing. As with any high school ministry, it takes about four years to change much of anything. You have to change something with the freshman. By the time they are seniors, you have completed the process. Imagine if you implemented these three simple things to your fall launch. And then did it again next year and the year after that. By the time these freshmen were seniors, inviting freshman into a safe space where they can be themselves, ask questions, meet Jesus, and grow in their faith, would be the norm.
It takes some work. But it is doable and worth every effort.
What would you add to this list?
---
Steve Kozak
Executive Director of AwanaYM
Steve currently serves as the Executive Director of AwanaYM. Previously, Steve spent over a decade teaching high school theology and apologetics from Detroit to LA. Steve holds a Masters degree in Theology from Moody Theological Seminary and a Masters in Christian Apologetics from Biola University. Steve is also an adjunct professor at Trinity International University. He speaks and writes on youth ministry, youth culture and apologetics. He resides in Chicago, IL with his wife and four children.
Follow Steve Kozak on Twitter: stevenmkozak
---
Comments
Get the AwanaYM Update
Receive youth ministry resources in your inbox. Subscribe today!